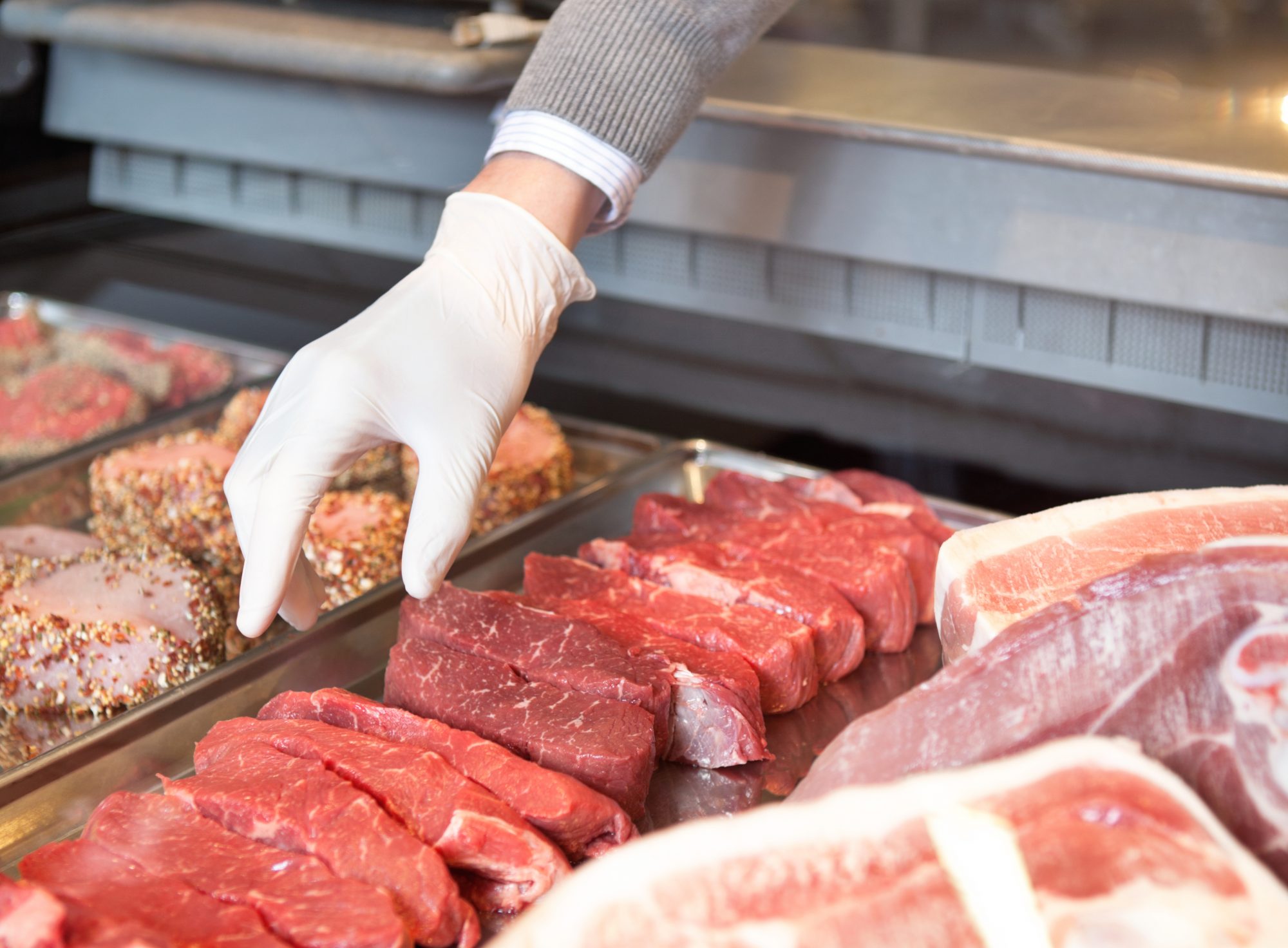 2018 Cattle And Beef Markets Off to a Good Start
In January, Choice Retail beef prices were $575.8/cwt, down from December but 1.7 percent above one year ago. All fresh retail beef prices were $560.4/cwt., up 2.0 percent year over year. This despite the fact that per capita beef consumption was up 2.4 percent year over year in 2017. Choice boxed beef price was $209.88/cwt. this past Friday, 10.9 percent higher compared to one year ago; while Select boxed beef price was 9.0 percent higher year over year. The current Choice/Select spread is $4.76/cwt, holding a bit stronger than the typical seasonal low spread in February.
Cash fed cattle price last Friday was reported at $129/cwt., stronger for the week, and will push the weekly average even higher than the previous week, which averaged 5.3 percent over last year. Feeder prices in Oklahoma are above year ago levels, with current auction prices averaging 15-16 percent higher year over year across all feeder steer and heifer weights.
The strong start for beef and cattle markets is encouraging but plenty of challenges remain in 2018. Beef production, already up over three percent so far this year is expected to be up 4.5-5.0 percent for the year. Increased beef production will result from increased cattle slaughter and likely higher carcass weights. Feedlots are carrying larger inventories of feedlot cattle into the year and the two percent increase in the 2017 calf crop ensures that feeder numbers will continue to grow in 2018. Strong domestic and international demand is critical to limit the supply pressure of growing beef production in 2018.
There are several supply and demand factors that will be critical in 2018. Carcass weights will be the key to just how much supply pressure will affect beef markets in the coming year. Currently average cattle carcass weights are higher year over year as a result of heavier heifer and cow carcasses; with steers about equal to last year. Carcass weights are likely to bounce back some from last year's sharp drop but just how much will determine total beef production. Along with increased beef production, growing pork and poultry production will result in record total U.S. meat production in 2018 adding to the supply challenges for all meat industries.
Uncertainty regarding trade policy continues to hang over agricultural markets and meat markets specifically. Decisions regarding NAFTA and the KORUS could have a major impact on meat trade and U.S. cattle and beef markets. Simmering trade tensions between the U.S. and China could have ripple effects across many agricultural markets. U.S. macroeconomic and global economic conditions generally could rise up to be a more prominent factor in beef markets. Recent volatility in the stock market is a reminder that external factors can jump up quickly and may impact agricultural markets. Interest rates are likely to rise faster and more in 2018.
So far so good as the saying goes and 2018 could be a repeat of the better than expected conditions that characterized 2017. However, the challenges are clear as are the market risks for cattle and beef. Producers should move ahead to take advantage of opportunities that currently exist but also be prepared to go on the defense if conditions deteriorate.