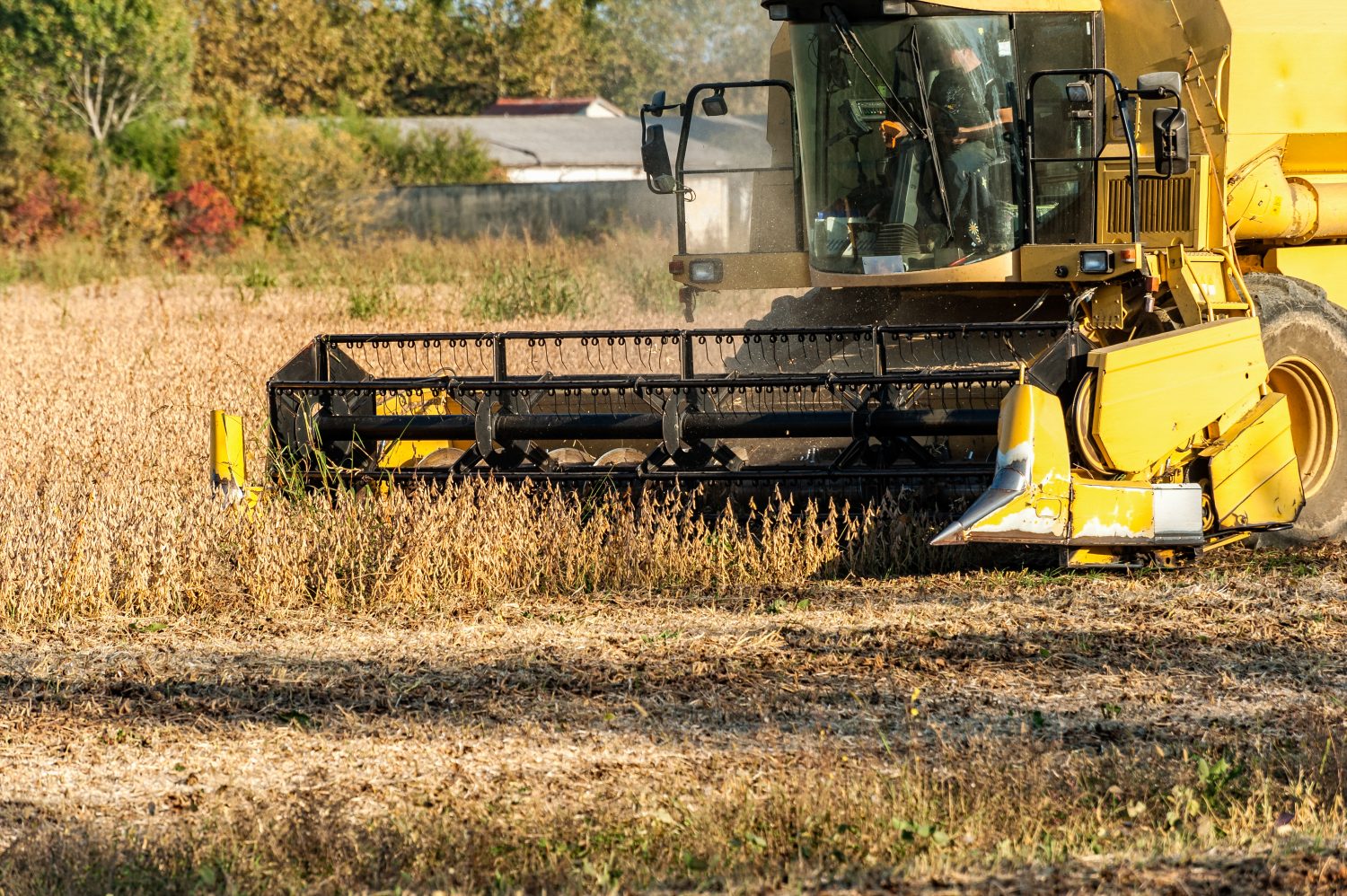 Brazil Needs to Stop Exporting Soybeans for U.S. to Recover Lost Demand
China is ramping up its extreme discourse for the United States' use of tariffs to resolve ongoing trade issues. On the heels of the U.S. following through on its promise to slap tariffs on $200 billion worth of Chinese goods, China fired back with more than just tariffs. Just this week, China placed a four-page advertisement in the "Des Moines Register" to highlight the impacts tariffs are having on Iowa's soybean farmers. The lengthy advertisement said it was "paid for and prepared solely by China Daily, an official publication of the People's Republic of China."
It's a tactic that comes at a time when growing U.S. soybean supplies are also weighing on soybean prices. As the trade battle continues to sprout twists and turns, export season is now entering a critical time. Fall doesn't just mark harvest in the U.S., it's also the time when China typically starts coming back to the U.S. as the main supplier of soybeans. However, with trade tensions heating up instead of cooling off, some economists fear that instead of fixing trade issues, the Trump Administration is creating long-term demand destruction.
"I'm very concerned that we'll see changes in Chinese policy, changes investment – not just in China, but around the world – that will make it tougher for the U.S. to reclaim those markets, even if the current trade disputes are resolved," says Pat Westhoff, Director of the University of Missouri's Food and Policy Research Institute (FAPRI).
Westhoff says the real concern is once a country loses demand that's taken years to cultivate, the trust and demand may take even longer to get back.
"I think if things get resolved tomorrow, we might see things quickly snap back, but if it takes even a few more months, we're going to start seeing some investments occur – some policy changes occur," he says.
Looking at the numbers, the trade dispute with China is already eating into critical soybean buys. In 2017, China became the top buyer of U.S. ag goods, overtaking Canada. The USDA already cut China's soybean imports to 95 million metric tons in 2018-2019, the first decline in 15 years. While Westhoff thinks China will need to come to the U.S. at some point to satisfy its growing appetite for soybeans, it won't be near the levels the U.S has become accustomed to. That means the U.S. will need to make that demand up elsewhere, which he says is highly unlikely.
"We've seen increased imports by the European Union of U.S. soybeans, and that's been very helpful," Westhoff says. "But again, if you look at the overall numbers, we have to have Brazil stop exporting to everybody else – and we would have to take over all those markets – for things to actually balance at the end of the day. That's unless we're going to be able to sustain a significant share of the soybean market, which is going to be tough to see happen."
Westhoff says there's just not enough demand from other countries – at both the prices and quantities the U.S. wants – to make up for China's lost U.S. purchases.