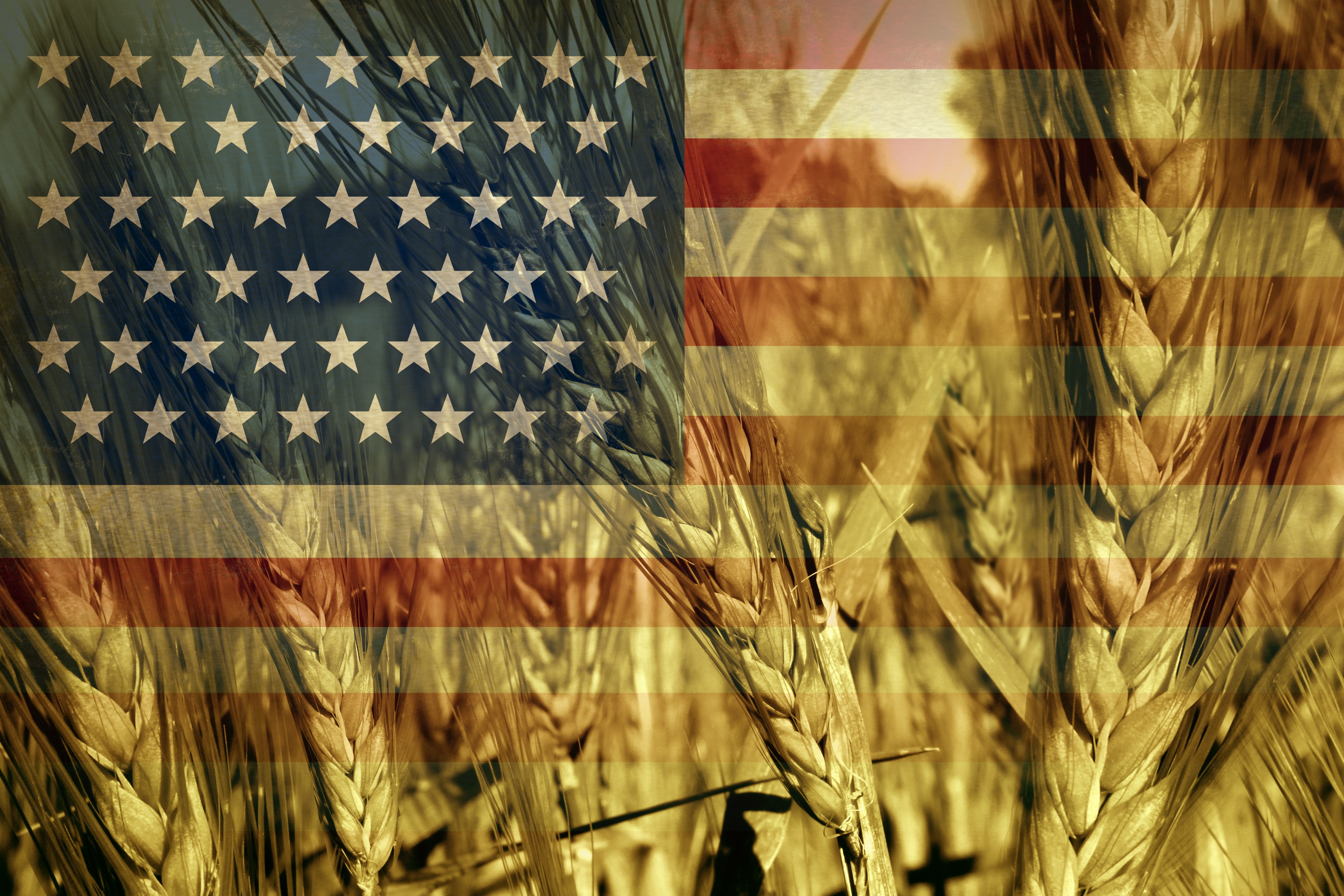 White House Tries to Provide Clarity on Cloudy Trade Picture
The back and forth on trade has agriculture's head spinning. From China to renegotiating the North American Free Trade Agreement (NAFTA), President Donald Trump's trade agenda is full in 2018.
U.S. Department of Agriculture Secretary Sonny Perdue continues to hear concerns in the field over retaliatory tariffs and market uncertainty, but he told AgDay he's confident agriculture will come out ahead.
"I am optimistic overall," said Perdue. "The president's made the decision certainly on NAFTA not to withdraw, but to negotiate separately with Canada and Mexico believing that we can get a better deal with Canada and with Mexico separately. Honestly based on some of the differences and the needs there, that's true."
During an interview at the White House, Perdue told AgDay said the differences are stark when it comes to trade relations between the U.S. and Canada versus the U.S. and Mexico.
He said agriculture sees many obstacles on getting products like dairy into Canada, with Canada's 270 percent tariff on dairy products He thinks agriculture has fared better in getting ag goods across the southern border. Instead, it's auto that's a contentious issue with trading partners there.
"I believe we come out with a better deal with both and hopefully sooner rather than later, because trying to get a triangulation, it was very frustrating and we were all running into different timelines of the window shutting," said Perdue.
Trump's top economic advisor Larry Kudlow said the president shouldn't be blamed for trade conflicts. Instead, he says the system is broken, and it's that system Trump is trying to fix.
"President Trump is basically saying we're open for business and we will reward success, not punish it, and that's created tremendous improvement in confidence from across the board," said Kudlow.
While the Trump administration strives to make headway, the administration is also threatening tariffs on $50 billion worth of Chinese goods. Kudlow says open markets is an integral part of the president's plan, but when it comes to China, it's what he deems as unfair trade practices that the administration wants to halt.
"We have to defend America in those areas, and at the end of it, any deal we have with China, however long it might take, we'll expand export markets for everybody and that includes farmers and agriculture," said Kudlow. "In the meantime we have to defend the country, we have to defend the country's interests including their [farmers'] interests as well."
Perdue says China's offer to possibly purchase $70 to $100 billion worth of ag goods if the president doesn't follow through on his tariff threat is a starting point and a move that could open the door for more agriculture goods into China.
"Doubling agricultural imports from $20 to $40 billion over two to three years, you can imagine how good that would be for U.S. agriculture," said Perdue. "It's the gamut; it's soybeans, it's rice, it's wheat, it's other products that we grow, it's dried distillers grains (DDGs), ethanol, those kinds of things."
Perdue said he continues to defend agriculture's angst at the White House, while also putting faith in the president's plan.
"I think while there's anxiety and identify empathize with anxiety, I truly want them to know that President Trump understands that, and I would just ask them to trust him to get us through this negotiation patch," said Perdue. "I believe he's very sincere when he says he wants them to not only survive, but to thrive in the future."
It's a future that's currently cloudy, as those in farm country hope for more clarity in the days ahead.