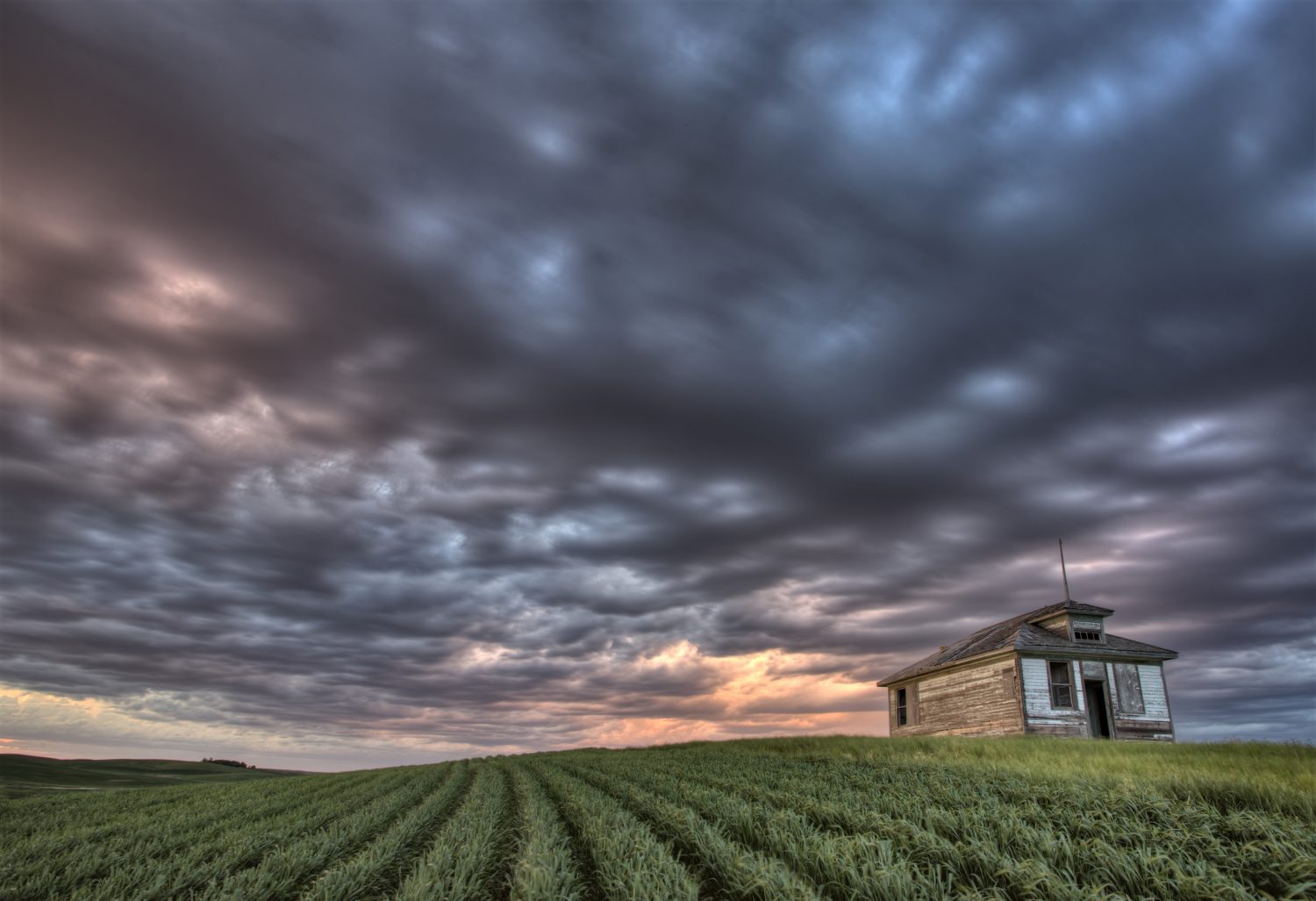 Billion Dollar Disasters Hammered Farm Country Last Year
Two years ago, Andle van der Ploeg, owner of Mid-Frisian Dairy near Clovis, N.M., experienced the worst blizzard of his life. The freak storm, named Goliath, hit on Dec. 28, 2015, and resulted in tens of thousands of dead cows in the region. Van der Ploeg says storms like Goliath teach you something: resiliency. What a year 2017 has been for learning that lesson. From delayed planting due to snow in parts of the Corn Belt, to wind, rain, hurricanes and fire's fury in other areas, the resiliency of farm country was tested this year.
Severe weather woes started early as dozens of tornadoes hit the southeast in January, including Alabama, Florida, Georgia, Louisiana and Mississippi. Tornadoes accounted for seven billion-dollar weather events in 2017, according to the National Oceanic and Atmospheric Administration's (NOAA) National Centers for Environmental Information.
February brought floods. California suffered extreme flooding as much-needed rain caused the Feather River to flow beyond its banks. More than 382,000 acres of farmland and fields in the Sacramento Valley were submerged, some for several months.
In March, a late frost preceded by weeks of warm weather damaged fruit and vegetable crops in the southeast. According to Georgia Agriculture Commissioner Gary Black, farmers took a $300 million hit from the loss of peaches and blueberries alone.
One other flooding event made NOAA's list of billion-dollar disasters. In late April and early May, a series of storms in Missouri and Arkansas halted planting as more than 11″ of rain fell.
At the same time, winter storm Ursa dropped heavy snow in the Plains. Parts of Kansas, Nebraska, Oklahoma and Texas saw blizzard conditions with 9″ to 18″ of snow.
Severe drought also took its toll. NOAA estimates the ongoing drought in Montana and the Dakotas has resulted in roughly $2 billion in damages. Fueled by the lack of rain, fire's fury swept across Oklahoma, Kansas and Texas. Thousands of cattle died and were displaced, and the fires left billions of dollars of damaged grassland, hay and wheat fields in their wake. Later, another round of wildfires roared through Montana and California, wiping out wineries and cannabis farms in Sonoma County.
Hurricanes Harvey and Irma also left their mark on U.S. agriculture. Harvey made landfall in Texas in late August just as corn, cotton and rice harvest was wrapping up. The South Texas Cotton and Grain Association reports the final tally on crop losses could reach $150 million. Cotton farmers in the Upper Coastal Bend were some of the hardest-hit, according to the Texas Department of Agriculture. There, hundreds of cotton modules were blown apart by gale-force winds and many more were left lying wet in fields and at gin yards.
Fortunately, Texas rice producers had already harvested around 75% of the crop before the storm hit, but storage bins suffered extensive wind and water damage resulting in additional crop loss.
Hurricane Irma took a toll on fruit and vegetable crops. "We had a lot of specialty peppers, eggplants and tomatoes in the ground, and we had just planted some summer squash," recalls Steve Veneziano, vice president of sales and operations at Oakes Farms Inc., Naples, Fla. Those crops were lost. Dairies in Florida also suffered damage. On H.C. Dairy Farm in Lakeside, east of Tampa, a freestall barn collapsed and took rescue crews several days to get 400-plus milk cows out of the rubble.
Jerry Dakin, owner of Dakin Dairy Farms, says most of their milk goes to the southern part of the state where many stores had no power. Many area farms were forced to dump milk because trucks didn't show up to take it. Dakin estimates the losses ran $30,000 per day from dumping milk.
At the very tale-end of the year, wildfire engulfed much of California.
"A historic firestorm damages or destroys over 15,000 homes, businesses and other structures across California in October," NOAA reported in their January 2018 update of the disaster list. "The combined destruction of the Tubbs, Atlas, Nuns and Redwood Valley wildfires represent the most costly wildfire event on record, also causing 44 deaths. Extreme wildfire conditions in early December also burned hundreds of homes in Los Angeles."
Webster defines resiliency as the capacity to recover quickly from difficulties, and farmers possess that quality in spades. The road to recovery for many will not be a quick one, but there's no doubt U.S. farmers and ranchers are up to the task.
Weather events across the U.S. this year did more than $15 billion worth of damage to crops, livestock and farm property, according to NOAA's National Centers for Environmental Information.