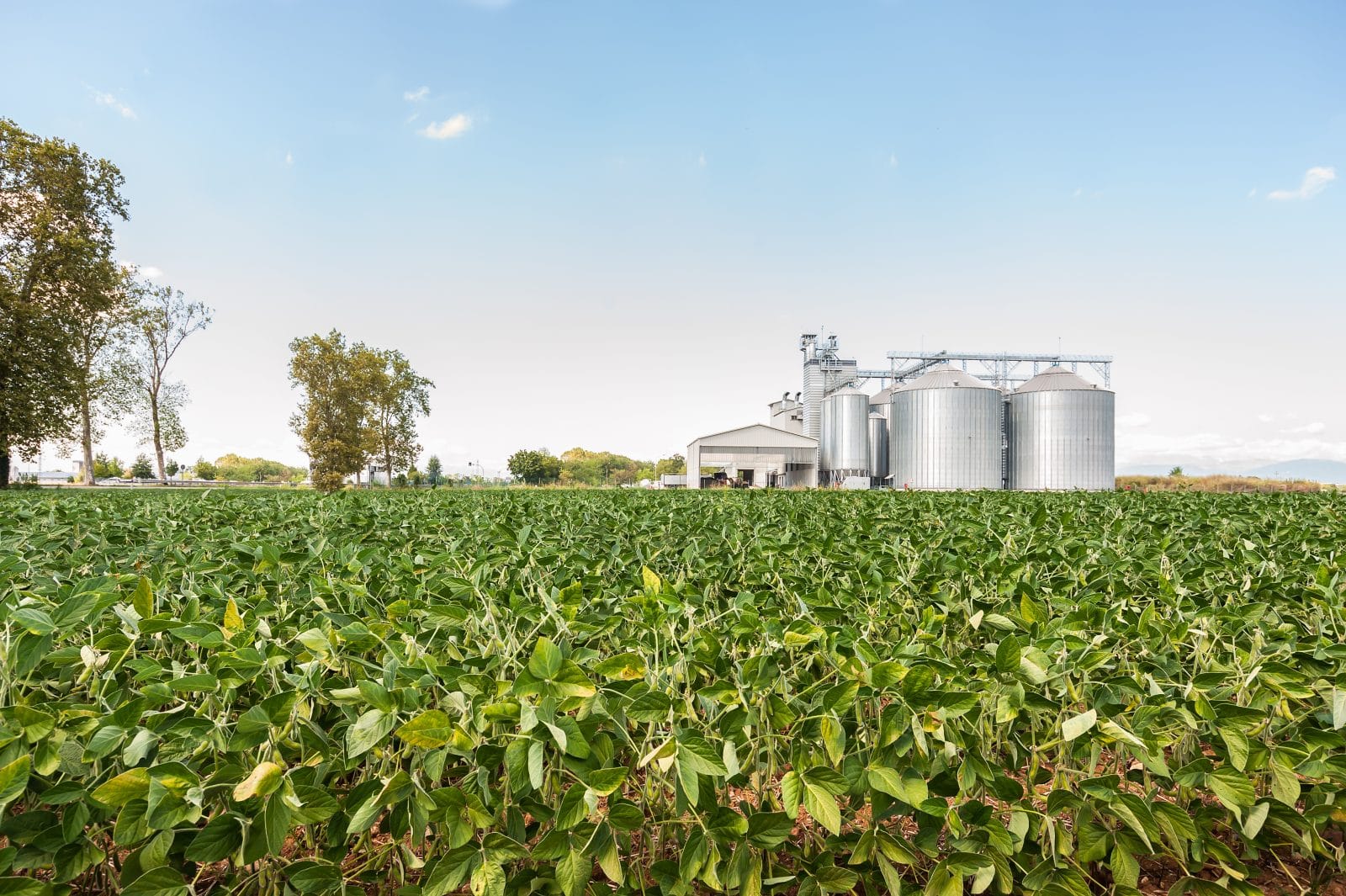 Has China Really Stopped Buying U.S. Soybeans?
The world's largest oilseed processer alleges China has stopped purchasing soybeans from the United States but industry leaders say the statement is more complex.
According to Bloomberg, Bunge's CEO Soren Schroder said this week China has essentially stopped buying U.S. soybeans due to trade spat with the United States.
The statement was made the same week delegates from the Trump Administration traveled to Beijing in an effort to smooth out trade tension between the two countries. In a tit-for-tat trade dispute, China is threatening to slap a 25 percent tariff on shipments of some U.S. commodities, including soybeans.
Industry experts say there is a dispute whether the sale is a reduction or a halt.
"There is certainly evidence that there is a decrease," said Mike Steenhoek, executive director of the Soy Transportation Coalition. "There are differences of opinion whether it is more of a dramatic pull-back in purchasing or if it's simply a reduction. Either way, that's of concern to us. Certainly Bunge has very much a 30,000 foot perspective on this."
"[China has largely] stopped purchasing U.S. soybeans for now," said John Baize, president of John C. Baize and Associates, a consultant for the U.S. Soybean Export Council (USSEC). "They normally import very little now."
Baize says a shipment of 193,000 tonnes of U.S. soybeans were shipped to China the week ending on April 26.
The latest trade data released by the U.S. Department of Agriculture (USDA) shows China's traders are already cancelling shipments of several agricultural commodities, including U.S. soybeans. According to the data, there were net reductions of 133,700 tonnes of U.S. soybeans to China for the week ended April 26. Part of the shipment was cancelled. Another 66,000 tonnes were redirected to Vietnam.
However, Both Steenhoek and Baize say it's not unusual for China to reduce its purchases during this time of year. Historically, China purchases soybeans primarily out of South America since the crop is ready to be harvested.
"Last year, the U.S. exported 36.25 million tons of soybeans to China. Of that amount, only 3.3 million tons were shipped to China in April through August, the last five months of the marketing year," said Baize.
However, Baize says the trade stall goes both ways. He says U.S. exporters are not eager to sell soybeans to China in case there is a tariff implemented while ships are at sea. A shipment is subject to a tariff if the product arrives in in a country after a tariff is implemented. It doesn't matter when the product was exported.
A similar situation is happening in the U.S. sorghum industry where many ships turned around or were rerouted at sea last month due to steep tariffs set by China.
According to USDA trade data, Chinese buyers cancelled 53,100 tonnes of U.S. sorghum purchases the week ended April 26, leaving sales of 271,500 tonnes yet to be shipped. Yet, sorghum has a different situation than soybeans. There are antidumping duties tacked on the product by China. Sorghum now has a 178.6 percent tariff. More tariffs could be added as well.
Baize says the threat of tariffs at sea is mirrored by the soybean industry.
"I don't know that any company in their right mind is going to sell a bunch of soybeans to China now on a delivered basis when [there's] potential that shipment will get stopped," said Baize.
"I think you'd say mostly it's a standstill for everybody for now because buyers don't have to purchase now. They can buy later on if the tariffs don't go into effect."
Steenhoek says the threat of a retaliatory tariff at sea is certainly on the minds of U.S. exporters. However, he believes the scare may not be the main reason for the slowdown.
"These exporters, while that might be a concern that all of the sudden a tariff could be imposed or some kind of restriction imposed; it doesn't do them a whole lot of benefit to simply sit on those soybeans in the U.S. because there is limited market for it," said Steenhoek.
He says while markets can shuffle, there is no replacement for China.
"China is such a major customer for soybeans," said Steenhoek. "They import $14 billion worth of U.S. soybeans. Our number two importer of soybeans is Mexico at $1.5 billion. There's a big disparity between [the number one and the number two buyer of U.S. soybeans]."
U.S. delegates are returning home from the trade meeting in Beijing where little breakthroughs have been made within the visit. Talks are expected to continue.