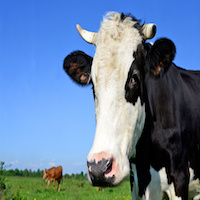 Senate Passes One-Year ELD Extension for Livestock Haulers
An amendment added to the Senate's "minibus" spending bill would grant livestock haulers another year-long extension to implement Electronic Logging Devices (ELD).
The amendment was proposed by Senator Deb Fischer (R-Neb.) to delay implementation of the ELD mandate until Sept. 30, 2019. Fischer says the legislation is important because livestock haulers face different challenges from other transporters who are currently using an ELD under regulations from the Department of Transportation.
"With this extension, we will have more time to bring common-sense to these rules and provide additional flexibility," Fischer says.
There is currently an extension in place for ELD implementation that expires at the end of the fiscal year on Sept. 30, 2018, that was authorized through an omnibus spending bill signed by President Trump in March.
Placing a further extension will give regulators from Federal Motor Carrier Safety Administration (FMCSA) time to work with livestock transporters and producers to find a resolution to the hours of service (HOS) mandate that is reinforced through the ELD.
Livestock groups like the U.S. Cattlemen's Association (USCA) were thankful to Senator Fischer for moving the legislation forward. USCA Transportation Committee Chairman Steve Hilker says the HOS rules as currently written do not offer enough flexibility for hauling live animals.
"This one-year delay is needed because we still have not received the flexibility we have asked for from the Department of Transportation's FMCSA. We have the solution already drafted and introduced in Congress," Hilker says.
The solution he refers to is the Transporting Livestock Across America Safely Act (TLAASA) proposed by Sen. Ben Sasse (R-Neb.), a bill that would extend HOS for livestock haulers.
"We need the one-year delay to secure the final passage of this bill," says Hilker, owner of Steve Hilker Trucking Inc., in Cimarron, Kan.
At the House level a similar extension amendment made its way through committee to be considered on the House floor when the appropriations bill goes to vote.
There is a chance that the minibus appropriations bill fails even if approved by the Senate and House. President Trump has said there needs to be funding for a wall along the southern border with Mexico for him to sign.
Similar threats of a shutdown over border security spending were made by President Trump when the omnibus spending bill was passed in March.
As of right now livestock haulers can continue to use paper logs until Sept. 30, 2018, when the omnibus spending bill amendment expires.