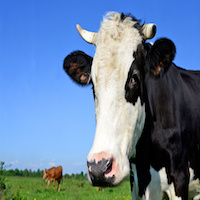 JBS, China Agree To $1.5 Billion Trade Deal
Brazilian meat packer JBS SA has signed a trade pact with Alibaba's Win-Chain that will send approximately $1.5 billion in beef, pork and poultry to China over the next three years. Alibaba, often described as the Amazon of China, is a multinational conglomerate specializing in e-commerce, retail, Internet, AI and technology.
The agreement between JBS and Alibaba represents the largest ever signed in the meat sector between Brazil and China, and is scheduled to begin within 30 days.
"This deal will significantly expand our beef business and build further value for the Friboi brand," Renato Costa, CEO of JBS, Brazilian beef division said. "We have developed products based on packaging, cuts and portions specifically designed for the Chinese market."
Earlier this month, JBS invested $12 million to expand production at two of its Brazilian meat production facilities, in order to specifically meet the increased demand from the Chinese market.
"Our brands are increasingly being recognized for the high quality and safety of the food we produce, with product traceability and a sustainable production process – issues of increasing importance to consumers – and they will be available across a variety of channels for either corporate customers – retail and food service – or end consumers," Costa said.